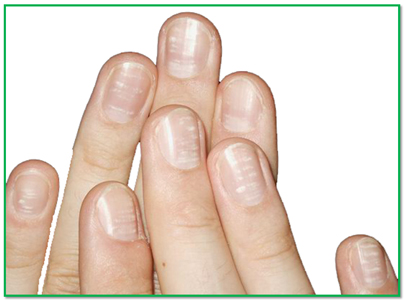 One of the major constituents of our body formation is the mineral Calcium. It is the most abundant mineral in the human body, out of which 99% deposits occur in the bones and teeth. A 1% share of calcium is present in the blood and muscle of the body. In usual cases of calcium deficiency in the body, the bone calcium deposits are used up. These deposits are refilled once the deficiency if overcome. The deficiency of calcium makes the bones weak and brittle. They become prone to injury and fractures.
WHAT IS THE ROLE OF CALCIUM IN OUR BODY?
The calcium mineral is an essential mineral and helps in a number of body functions. They are:
Muscle coordination and contraction
Nervous system functions like nerve conduction
To facilitate blood coagulation
Energy generation
Release of hormones
Immunity
WHAT QUANTITY OF CALCIUM IS REQUIRED BY OUR BODY?
The quantity of calcium required depends on age, gender, and type of lifestyle followed by a person.
In case of infants below 1 year of age, 250-300 mg of calcium is required per day.
For Children between 1 to 10 years of age, 700-1000 mg of calcium is required per day.
Teenagers require about 1300 mg of calcium per day.
For people above 20 years of age, 1000-1300 mg of calcium intake per day is healthy.
WHAT ARE THE SYMPTOMS OF CALCIUM DEFICIENCY?
Calcium is an inevitable mineral that is highly essential for a proper body functioning.
There are a variety of signs and symptoms that indicate calcium deficiency. The problem is that they are vague and general that may not be taken seriously by a majority of people. They are:
Pain in muscles
Pain in bones
Muscle spasms
In serious cases, bone softening and bone thinning may occur
HOW CAN AYURVEDA HELP IN CASE OF CALCIUM DEFICIENCY?
Ayurveda is an ancient Indian system of medicine that makes use of herbs existing in the nature and formulates herbal remedies using the inherent power present in these herbs. We in Ayurveda believe that herbal remedies bring to you the richness of the herbs in a natural, unadulterated form. These combinations help improve immunity and provide strength, endurance and will.
Ayurveda uses the inherent power of natural herbs to bring about wonderful results on the human body. The herbs are natural and 100% safe. The herbs in Ayurveda help replenish the calcium stores in the body in natural way. They help by aiding the mechanism of the body become stronger and self dependent. The body starts using its calcium supplies in a healthy natural way.
HERB IN AYURVEDA THAT HELP RECOVER FROM CALCIUM DEFICIENCY
EMBLICA OFFICINALIS (Amalaki)
The herb is known for its rejuvenating properties. It is a natural antioxidant that removes free radicals from the body and helps in regeneration of cells. Amla helps in increasing the body vitality and strengthening immunity. It is rich in calcium and vitamin C that help strengthen immunity. It helps in developing healthy, glowing skin and preventing premature aging. It helps in maintaining proper functioning of the liver. It aids digestion by soothing hyperacidity. This wonderful herb helps in improving immunity and boosting metabolism. The herb helps gain youthful skin and beauty. Amla has aphrodisiac, antipyretic, cardio-tonic, anti-diabetic, cerebral and gastrointestinal properties. It prevents premature greying of hair, hair loss and promotes hair and nail growth. It enhances eye sight, keeps the mouth clean, and nourishes bones and teeth. It helps to keep the intestine clean and also controls blood sugar. It helps to eliminate free radicals from the body. Amla Saar is useful in the management of skin problems like acne. It also reduces the symptoms of atheroma a condition wherein artery walls get degenerated because of scar and fat tissue. WE prepare AMLA SAAR using this herb.
CORAL (PARVAL PISHTI)
The word Parval is used for Coral. Coral is the store of calcium in the purest form. It has been used since ancient times in Ayurvedic medicine. Derived from the red coral roots, it helps in the formation of strong bones and is very effective in cases of osteoporosis. We use Coral to form CORAL CALCIUM CAPSULES.
AGATE (AKKI PISHTI)
Agate is a natural store of calcium. It is a wonderful heart tonic and is used in many cases of heart and cardiac diseases. It is rich in natural calcium that is required for normal muscle functioning. Agate is made into a natural calcium compound and used in the coral calcium complex. It gives wonderful results in osteoporosis and other low calcium states. Agate is used in CORAL CALCIUM CAPSULES.
PEARL (MUKTA PISHTI)
Mukta means pearl and pishti means powder. So the product if formed from the powdered form of pearl. Pearl is famous for its cooling effects. It helps rejuvenate the body by its soothing effects. It is a very rich source of calcium and is believed to effectively help cases of osteoporosis, bleeding disorders, gastritis, diarrhea, chronic blood pressure and burning sensation. The benefits of Pearl are added to CORAL CALCIUM CAPSULES.
GILOY (GUDUCHI)
It improves immunity in a natural way. Calcium deficiency in the body can be effectively relieved with this herb. It is nature's best herb to maintain homeostasis in the body and prevent diseases. Giloy is added to CORAL CALCIUM CAPSULES.
PLANET AYURVEDA HERBAL PRODUCTS, WHICH ARE HELPFUL IN THE MANAGEMENT OF CALCIUM DEFICIENCY