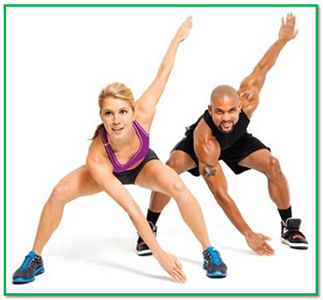 In today's fast moving life, taking the correct nutrition as per your body demands and needs is a basic necessity. People today are so busy in making ends meet that they become indifferent towards the food they eat. For many, it is just a matter of filling up their stomach irrespective of the nutritional values.
A similar health faux is seen with people who include regular work outs in their routine. Many people understand the need of exercise in their lives. The dilemma is that they ignore the requirement of the muscles and body before and after workout. Before and after every workout, our body required certain workout essential nutrients.
WHAT IS THE NEED FOR WORK OUT ESSENTIALS?
Our body would work best at certain given conditions. If your workout soon after eating, you could end up with indigestion as the blood from the stomach rushes to the muscles. In case you exercise with an empty stomach, the body would use its energy reserves to supply the required energy.
We can say that the proper knowledge of energy requirements before and after work out is as necessary as regular workouts. We need essential nutrition before a workout that would give us the muscles adequate energy as required. Also, post workout sessions, the body should be supplied with proper nutritional diet supplements. This is because post workout our body required energy for muscle build up and also for the repair of torn muscle fibres.
HOW CAN AYURVEDA HELP IN PROVIDING WORK OUT ESSENTIALS?
Ayurveda is an ancient Indian system of medicine that makes use of herbs existing in the nature and formulates herbal remedies using the inherent power present in these herbs. We in Ayurveda believe that herbal remedies bring to you the richness of the herbs in a natural, unadulterated form. These combinations help improve immunity and provide strength, endurance and will.
Ayurvedic herbs are a better and more sorted option over the chemical supplements widely publicized in the world markets now a days. These artificial supplements are unhealthy, steroidal, and contain preservatives in them. In contrast, Ayurvedic herbs are genuine natural remedies, prepared in an herbal way and are highly beneficial to us. The herbal supplements for work out are more effective and natural.
HERBS IN AYURVEDA THAT PROVIDE ENERGY FOR BEST WORKOUT RESULTS
ASHWAGANDHA
The ancient Ayurvedic herb Ashwagandha is a multiple benefit herb. It was beneficial effects over the complete human body in a natural way. Ashwagandha helps in cases impotency, stress, constipation, rheumatism and many more chronic ailments. A look at these disorders tells us that they are all related to our life style. The increase in stress and manifold decrease in a healthy diet and lifestyle leads to stress induced disorders including many neurological disorders. People usually complain of stress, fatigue, memory and bodily weakness. Most of us face issues of low stamina and endurance power.
Ashwagandha herb plays a vital role in such cases. It is a great antioxidant and has anti-inflammatory properties. It helps to promote overall well-being of the body and nourishes it with strength and immunity. Apart from these, the Ayurvedic herbal supplement for work out has potential powers to nourish the brain to make the functioning of the brain quicker and sharper. It has dynamic results on the male sexual system as it facilitates quicker and longer lasting erections. We at planet Ayurveda provide you the best of Ashwagandha benefits in ASHWGANDHA capsules as well in MALE SUPPORT CAPSULES.
SHILAJIT
The Ayurvedic herb Shilajit has been popular since ages for its wonderful effects on the male libido. Ancient physicians used it for improving vigor and stamina. The herb helps in improving physical and mental stresses. Modern physicians have tested its application in cases of low libido, premature ejaculation, erectile dysfunctioning and many sexually related disorders. The fertility rates and sperm counts increase multi-fold with the usage of Shilajit. Ayurvedic physicians recommend Shilajit herb for improving stamina and energy levels in males thereby helping them feel more powerful and efficient when working out. Our product MALE SUPPORT CAPSULES contain Shilajit herb in it.
TRIBULUS TERRESTRIS
The herb Tribulus helps in improving the stamina in men. It is especially helpful in case of male sexual functions. It helps cases of male erectile dysfunctioning and therefore improves their self esteem and self confidence. Tribulus is enriched with antioxidants that help improve immunity and provide strength. You can try the wonderful effects of Ayurvedic herb supplement Tribulus in our product TRIBULUS POWER CAPSULES.
Video on Uses & Benefits of Tribulus terrestris (Must Watch)
SPIRULINA
Spirulina comes from chlorophyll. It takes the wonderful effects of chlorophyll to help our body recover from diseases. The abundant amounts of anti-oxidants present in the herb reduce the free- radicals from the body thereby improving the health and immunity. Spirulina herb inhibits the HIV replication in the human body. The T cells and Langerhans cells are targeted. Its anti- inflammatory properties make it a strong herb for various allergies, infections and inflammations. The herb has the power to fight against toxins and infections owing to its rich anti-biotic properties. All these actions make it a very strong health and immunity supplements for the body. It acts as an herb for work out essentials. We at planet Ayurveda have used the magnificent properties of this herb and formulated SPIRULINA CAPSULES.
SHATAVARI
The botanical name of Shatavari is Asparagus racemosus. The herb has been used for its multiple health benefits over centuries. Its medicinal properties have worked well for nervous and gastric disorders. Ayurvedic physicians have used its beneficial effects for improving female health and female sexual system since centuries. Its main sphere of action is on the female sexual system where it helps to increase the libido thereby helping improve confidence and self esteem.
The usual symptoms seen in women are irritation over petty issues, stress from work or due to other emotional factors, decreased interest and desire for sexuality and low energy complains in performing daily activities. They usually complain of feeling tired all day or the lack of stamina. Shatavari herb helps improve stamina and energy levels in women. It shows wonderful action on the female libido and enduring power that increases self respect and confidence. Shatavari herb is used to form MALE SUPPORT CAPSULES at planet ayurveda.
SAFED MUSLI (MUSLI)
This herb is wonderful in helping cases of erectile dysfunction. It regular usage helps in correcting low sperm count, low libido, and the quality of the sperm. We use this herb in our product ATIRASADI CHURNA.
KALI MUSLI (BLACK MUSALE)
It is a rich source of micro-nutrients and anti-oxidants. It restores energy and stamina. We use Kali Musli in ATIRASADI CHURNA.
VARAHI KAND (WILD YAM)
The ancient Ayurvedic herb is rich in vitamins, essential minerals and other micro-nutrients required for the body. It is also used to increase stamina, prevent ageing and strengthens the body. This herb has been included in our product ATIRASADI churna.
KESAR (SAFFRON)
Kesar or saffron is a very popular Indian herb that helps in relieving erectile dysfunction and also premature ejaculation permanently. Kesar is an indispensable part of our product ATIRASADI CHURNA.
PLANET AYURVEDA HERBAL PRODUCTS, WHICH ARE VERY USEFUL FOR HUMAN BODY WITH WORKOUT