SAUSSUREA LAPPA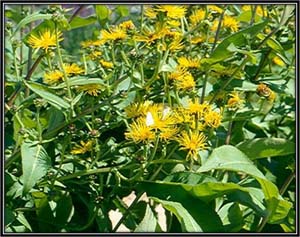 Saussurea lappa is commonly known as castus, saw – wort and snow lotus in English. The Indian name for this herb is Kuth. It belongs to the family of Asteraceae. It is a perennial herbaceous plant; it normally grows in the arctic and cool temperate regions. It can be cultivated in Asia, Europe and North America. A large variety of herb is grown in alpine habitats in the Himalayas as well as Central Asia. These plants are grown in very good soil drainage in humus-rich gravel soil.
The drug is found within the dried roots of the plant. The plant is also known to grow hairy fruits.
CHARACTERISTICS OF SAUSSUREA LAPPA
This herbs height ranges from 5 – 10 cm tall. The leaves of this plant are dense and curl spirally towards the flowering stem. The flowers are arranged in the form of small capitula, the colors may be white or even purple. Saussurea lappa can also be grown as ornamental plants. They are quite questionable to grow. They are adaptable to very harsh climates at extremely high altitudes. They require cool and damp temperatures and winter rest period up to 8 – 9 months.
Saussurea stems and flowers have long been used in traditional Tibetan and Chinese medicines. This herb is also offered to goddess Nanda Devi
THERAPEUTIC POWERS OF SAUSSUREA LAPPA
Saussurea lappa has been known for relieving arthritis, cough with cold, stomachache, altitude sickness and dysmenorrhea since many years.
This herb can act as an:-
Anti-inflammatory
Cardio tonic
Abortifacient
Anticancer
Anti-fatigue
NUTRIENT COMPOSITION
Saussurea lappa comprises of various essential vitamins and minerals, such as vitamin A. vitamin B1, vitamin B2, vitamin B12, vitamin C and potassium.
CARE FOR ALIMENTS
The roots of Saussurea lappa contain essential oils such as bitter resin and alkaloid saussurine. The essential oil comprises of aplotaxene, terpenes and sesquiterpenes.
Some of the aliments that this herb can help relieve are:-
Respiratory Disorders: Saussurea is quite beneficial for the management of bronchitis, asthma and cough. The essential oil present in the plant helps in relaxing the bronchial muscle.
Cholera: This herb helps to relieve cholera, fresh saussurea, cardamom and water can be consumed for every half an hour in order to relieve the condition. The drug also gives out a depressant action which helps the brain in relieving the spasm.
Ulcer: Saussurea is used for relieving stern ulcers. The root of the herb when taken in a dry and powdered form contains a useful ingredient contained in astringent as well as stimulant ointment.
Premature Graying of Hair: The herb can be dried and powdered and could be used as a hair wash, used in order to prevent grey hair.
Relieving Power and reliever Properties: The root of saussurea has a distinguishing fragrance. It helps to strengthen the stomach and captures the secretion of bleeding. It helps to remove phlegm from bronchial tubes. The essential oil has antiseptic and disinfectant properties.
Other Uses: The root of Saussurea forms a priceless raw material for manufacturing costly perfumes, which resembles the violet perfume.
SAFETY AND PRECAUTIONARY TIPS WHILE USING SAUSSUREA LAPPA
Although, Saussurea lappa is considered to be safe to use in recommended doses. It is to be used 1 hour before or 2 hours after meals otherwise it may increase gastric emptying. If the person notices any kind of allergies, the use of this herb is to be discontinued.
Before using any herb it is advisable to consult a physician.
PLANET AYURVEDA PRODUCTS THAT USE THIS HERB
Though Planet Ayurveda does not use Saussurea lappa in any of its products, it has other herbal supplements that are very effective in relieving some of the conditions that can be relieved by Saussurea lappa. These are:-
Planet Ayurveda is popularly known to manufacture a wide range of herbal remedies, natural supplements, herbal products and Ayurvedic medicines. Our medicines are used to relieve all most of all types of aliments. People have experienced many benefits from using our products without having to face any side effects. All of our products are safe to use and are not tested on animals. Please use Planet Ayurveda products to stay fit and healthy.